What caught my attention in week nineteen, 2023
In continuation to week eighteen, here are a few thoughts and things that caught my attention in week nineteen, 2023: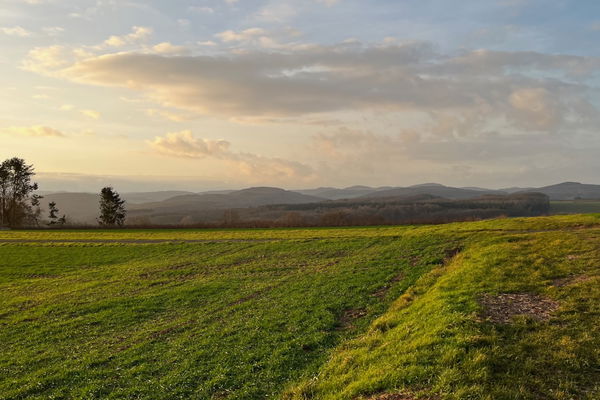 🖱️ That's very strange, I've been using computers with a mouse for about 35 years and, as a left-hander, I've always used the left mouse button with my middle finger instead of the right-handed way with their index finger. During the Amiga era, there was no way to change this (at least I don't think so) and later on, I never bothered to switch. Now, after a few weeks of suffering from tennis elbow, I reluctantly replaced my Magic Mouse with a Logitech Lift Left. The mouse buttons were swapped by default and it felt right after just a few hours. I still occasionally confuse my fingers when I am tired, but otherwise, it works almost automatically. I never thought that my 35-year-old habit could be changed so quickly.
🚴‍♂️ I cycled about 115 km, 25 of them on the trainer, the rest outside.
🤖 Sindre Sorhus is "collecting resources and tools related to OpenAI's Whisper model": Awesome Whisper
🐘 The public broadcasting television channel in Germany, ARD, is now represented on Mastodon with its own instance and has reported on it in its news.
🤖 Drafts.app has now implemented ChatGPT features.
📱 Quinn Nelson asked on Mastodon for "favorite, underrated, unknown iOS apps most have never heard of" and a huge thread with lots of (new) stuff emerged. I did not have time to look into those suggestion but bookmarked
📱 There were a few apps in the thread that I already enjoy using
👨‍💻 Additionally, there were a few macOS app I found interestingly
🟩 If you're into design and colors this free watchOS (!) game might be fun: Nuances - Nuances is a game around shades of colors.
⏰ I used to love the first version of Gestimer, now Gestimer 2 Timers & Reminders Made Simple was released. The devoloper came up with an interesting approach to upgrade pricing, though. You can buy the new version together with the old one for an discounted price if you own already version 1 (complete the bundle).
🎙 My podcasts this week: Accidental Tech Podcast: 533: The Beach Is the Beach, Accidental Tech Podcast: 534: On the Cheerleader Bus, Besenwagen - der Radsport Podcast: Um 5:30 Uhr klingelt der Wecker!, Hello Playdate Podcast: Episode 31 - BiFusion, Launched: 61: RevenueCat - Jacob Eiting (Live in Chicago), Playdate Podcast: Playdate x Panic Podcast — Untitled Goose Game, Really Specific Stories: Shelly Brisbin
🎮 The Legend of Zelda: Tears of the Kingdom is out and my son is really enjoying it. Unfortunately, I have not been able to find the time to play it myself. 😢
📺 Lord of the Rings by Wes Anderson Trailer was fun to watch. (If you can still stand this AI generated stuff.)
📺 Watched Ted Lasso with my family.
🍿 Love, Simon was also a great family watch.
---
I still don't understand why Casey Liss chose this particular "niche" for his next app. BTW there is yet another new and free tracker, called CouchTimes - TV Show Tracker, that does not sync via trakt.tv but looks great otherwise.↩︎